Belgrade Miniature (English)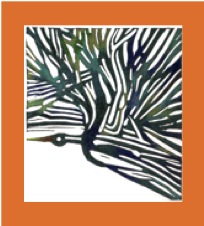 BeogradskaMinijatura / BelgradeMiniature* 2015:
From 2 to 8 March 2015 ArtCentar.Beograd organizes the first international exhibition BeogradskaMinijatura 2015 / BelgradeMiniature* 2015, in which the authors can participate with the works of all forms and techniques of fine and applied arts, except video works.
Right to participate is open to all members of professional associations, students and art schools students, as well as other artists who meet these criteria. For all two-dimensional work the maximum size allowed is 9 × 9 cm. If framed, the maximum external size of paspartu or frame must not be bigger then 19 × 19 cm. For all three-dimensional work the maximum size allowed is 9x9x9 cm. If on a pedestal, the maximum height must not be bigger then 14 cm. Work that exceed the given dimensions, by international standards, will not be juried.
The author may submit a maximum of 2 works per category.
Continuous theme of the exhibition:
Beograd's encounters
Additional theme of this year's exhibition:
Art and Myth
This exhibition has got the selling character and a MAXIMUM net amount is 3,000 RSD / 25€ per exhibit.
Members of the jury are: prof. Zora ŽIVADINOVIĆ-DAVIDOVIĆ- president of the Arts Council, prof. Alexander RADOJEVIĆ, Darko ČONKIĆ- director of ArtCentar.Beograd, Dragutin IVOŠEVIĆ – Marshall and RadeMARKOVIĆ- commissioner of the exhibition.
Awards NA UŠĆU DVEJU REKA and AVALA will be awarded at the opening of the exhibition.
Awords consists of a sum of money net worth of exhibit and special diploma.
To enter the competition you need to submit the filled-in application, your work, a CD with photograph of your exhibit (for the catalog) in 300 dpi JPG. Works must be submitted fully equipped, properly numbered (graphics, design series), MUST be signed and dated on the back and not older then two years (2013 and 2014).
We ask you not to submit works from other events, as they will be automatically rejected.
Entry fee for participation is 1,000 RSD / 10€ per work. Submition of applications and works is in the Gallery 92 ArtCentar.Beograd, BELGRADE DESIGN DISTRICT – ČUMIĆEVO SOKAČE 2 / 1st floor. For additional information please contact us through email teo@artcentar.rs or by phone: +381/60 / 4478780
Submission deadline is Monday, 23 February 2015 at 19:00.
You can collect your work at the end of the exhibition between 10 and 13 March 2015, until 19:00.
Authors are requested to respect given deadlines. ArtCentar.Beograd is not responsible for the work that are not collected after given deadline.
* Miniature or illuminated manuscript is a picture or a simple decoration in an illuminated manuscript. Usually it is a figurative representation on the small single-sheet. The name derives from the Latin minium (red lead), because its originally painted in minium (red lead); but later used also in other colors, especially gold and silver.